PARSIQ

SW

A

R

M
- Your chance to play your part in the collective
SWARM represents a common goal: the continued growth of PARSIQ. Being a member means being involved in focused, targeted outreach through content creation, community level marketing and project outreach.
This content will be used to reach new communities, new projects, and expand the knowledge base of our own community.
What does

SWARM

Status mean?
SWARM status is a PARSIQ badge of honour given to those in our community who represent the PARSIQ project.
SWARM members play a vital role in raising awareness about PARSIQ, helping traders, developers and businesses achieve success. By providing insights into the complex aspects of PARSIQ's use cases, YOU, the SWARM, open our doors to the world.
Aim
To build sub-communities to drive content, information and community events in alternative languages to English. We currently have the following Telegram communities: English, Chinese, Spanish, Hindi, and Vietnamese. We are looking to expand our communities, both by growing the currently existing ones, and by creating new ones!
Role
Manage, Moderate and develop their language specific community.

Create Events to keep community engaged.

Answer Questions & relay ideas to further Team Members.

Liaise with our Content Swarm to assist in creating language specific content.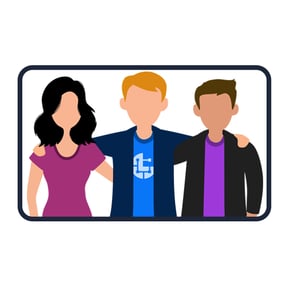 These are arguably some of our most important SWARM. We are looking for talented community members who are
bi-lingual to manage new sub communities in Telegram and/or Wechat. This enables PARSIQ to penetrate through language barriers and embrace diversity as people from all parts of the world can engage and contribute to the PARSIQ Community.
Essential Eligibility Criteria:
KYC
Bi/Multilingual (including English)
Have Active Social Media Accounts

Aim
To assist in insight of our Products & breakdown complex aspects of PARSIQ Technology into understandable information for wider Audiences.
Role
Create content that highlights PARSIQ growth, current position & technology in to easily digestible sizes using a variety of media such as infographics, video, stickers, memes, articles etc.

To disseminate content onto social media & Communities

To Liase with your assigned Community Swarm Member to create language specific content.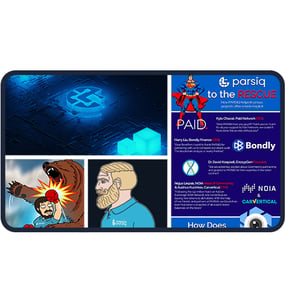 This is a chance to let the creativity and imagination of our members run wild. Our highly motivated Content Swarm will be provided with the right tools to create high quality content that fit the PARSIQ image.
Essential Eligibility Criteria:
KYC
+1 Year Experience creating content
Speak English
Have Active Social Media Accounts

Aim
To create high quality content using a variety of different mediums. Disseminating information that is understandable and easily shared.
Role
Via early access to products, help create demo's for people to follow.

Provide communities with valuable insight of complex matters.

Stress Test certain features of the platform.

Provide valuable feedback on the services PARSIQ provide where possible.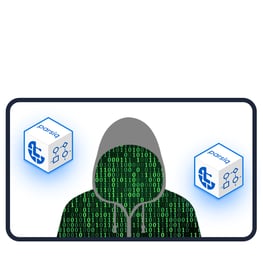 Our Tech swarm will be all things Product. They will use the platform, exploring the capabilities of the platform in order to show the wider community the best 'tips & tricks' for using PARSIQ. They should have a good understanding of blockchain and use great communication skills to share their passion for it. They will also be provided with a direct line to our devs to talk "shop".
Essential Eligibility Criteria:
KYC
Have good Blockchain knowledge
Speak English
Relevant experience
Have Active Social Media Accounts
User of the PARSIQ platform

Aim
To share the PARSIQ name & mission to projects & communities who would benefit from PARSIQ's use.
Role
Find other Blockchain Projects that would benefit from PARSIQ's use case.

Introduce relevant projects to PARSIQ.

Pass core team members of other projects on to our Business Development Team.

Since the genesis idea of the IQ protocol, every partnership & integration begins to mean something more. Every extra user, corporate & trader alike, is beneficial to the IQ protocol and therefore the $PRQ token itself. Outreach to projects is therefore a key piece of the puzzle. This role requires fantastic communication skills, not mentioning the organisational skills amongst you and your other hunters, afterall the swarm does not need to pest..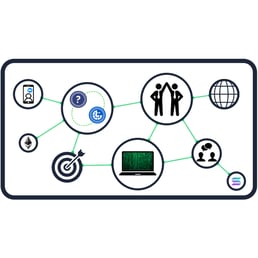 This is a competitive role and rewards will be reflected by results!
Essential Eligibility Criteria:
KYC
Be part of well connected networks
Speak English
Have a good understanding of blockchain
User of the PARSIQ platform
Experience in Business Development/outreach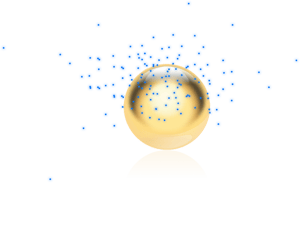 Not sure if you fit in?
📧 Get the full SWARM PDF Deck to learn more details:
Benefits*
By becoming part of the SWARM you will immediately be given:
Full Platform Access

Exclusive Telegram Group with other SWARM + Team

Monthly meetings with a member of the Team

Behind the scenes access

A chance to be involved in decisions concerning Communities

Valuable experience as part of a Blockchain Company

Early Access
Incentives**
Monthly incentive offered in the form of $250 USDT/USDC

Yearly allocation of PRQ of 1,000 PRQ
Bounties
In addition to the incentives already listed, from time to time we'll post specific task requests with additional payments for those in SWARM with extra time to offer and the skills to complete the bounty.
*Swarm Status can be pulled if the member doesn't meet expected standards.
**Incentives are meant to be just that: an incentive (and not a wage) that we're offering to show our appreciation for your contributions to our community.